Statesboro Divorce Lawyer
Work with an Award-Winning Family Law Attorney
Divorce can be one of the most stressful events that a family can experience. Splitting up a household involves countless, often agonizing decisions that must be made. Emotions can run high, dictating what parents may feel is in their best interests, sometimes to the detriment of their children. Objective legal advice combined with dedicated protection of your rights can make a significant difference in the process.
At the Brannen Law Office, P.C., serving Statesboro and the surrounding areas, we understand the emotional and legal difficulties connected with divorce. Our Statesboro divorce attorney has significant experience in helping individuals navigate an often divisive situation.
What are Georgia Divorce Laws?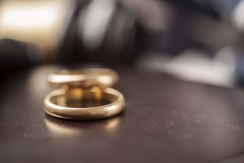 While Georgia still maintains 12 "fault" grounds for divorce, most Georgia divorces fall under the "no-fault" category. No-fault divorce means neither spouse is blamed for the marriage's breakdown due to the misconduct of the other. Any spouse who believes the marriage to be irreparably broken can file for divorce under "irreconcilable differences," making for an easier, faster, and often less contentious matter as fault does not have to be proven in a divorce court.
Even in a no-fault divorce, however, certain issues will need to be resolved between the spouses. These issues can often be the source of conflict between spouses. Such conflicts will then need to be resolved through negotiation or in court. If the spouses have already agreed as to the terms of the divorce issues, they can proceed with an uncontested divorce.
Divorce issues that must be resolved include:
Child custody
Child support
Alimony
The division of marital and personal property
Work with a Seasoned Statesboro Divorce Lawyer
Divorce is often a life-changing event involving high stakes for parents as well as children. Ensure that you have strong and knowledgeable legal counsel to help you through the process. The Brannen Law Office, P.C. has safely guided countless individuals through divorces in and around the Statesboro area. Our Statesboro divorce attorney's many awards and testimonials reflect our firm's excellence in this field.
Get the legal help you need to navigate your Georgia divorce. Contact our offices at (912) 225-0066 today or contact us online.