Statesboro Traffic Violations Attorney
Personalized Defense in Traffic Court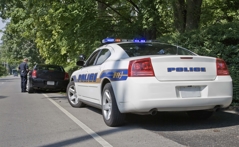 Getting a traffic ticket may sound like a minor matter, but it can be more serious than you might expect. If you are pulled over for a traffic violation, you will be required to appear in court and/or pay the fine, which is an automatic admission of guilt. These fines can be hefty and leave a violation on your record that will lead to other consequences. At the Brannen Law Office, P.C., our Statesboro traffic violations lawyer has helped many citizens fight traffic tickets that they believed were unfair or wrong. As an experienced trial lawyer, our attorney knows how to design and present a compelling defense.
Unjustly ticketed? Call the Brannen Law Office, P.C. to speak to a Statesboro traffic violations attorney at (912) 225-0066 today.You can also contact us online.
Georgia Traffic Violations & Consequences
Being found guilty of a traffic violation can raise your car insurance rates and put points on your driving record. The Georgia point system ranges from two to six points for violations. If you accumulate 15 points in 24 months, your license will be suspended. Also, if you fail to appear for a traffic court date, your license may be suspended.
Examples of traffic violations and their points include:
Aggressive driving – 6 points
Unlawfully passing a school bus – 6 points
Reckless driving – 4 points
24 to 33 mph over the posted speed limit – 4 points
34 mph or more over the posted speed limit – 6 points
Failure to obey a traffic control device – 3 points
Driving while texting – 1 point
Open container of alcohol while driving – 2 points
Other traffic violations include driving without a license, driving without insurance, fleeing the scene of an accident, seat belt violations, and other moving violations.
We Are Here for You When it Comes to Seeking Justice in Georgia
Our firm is dedicated to protecting the rights of the accused and standing up for them in court. No matter what type of traffic violation you are facing, calling the Brannen Law Office, P.C. can help you better understand how to protect your future.
Call our traffic violations lawyer in Statesboro at (912) 225-0066 today.